Tag Archives:
twitter
No political science insights here just wonder at the events on Twitter, which erupted Tuesday night about the Boston Globe's story that the Massachusetts Republican Party alleges that the Mark Fisher campaign demanded $1 million to withdraw its suit against the state GOP. It was one hell of a lot of fun and I gleefully participated. The best take of the evening as usual was from Professor Ubertaccio who cleverly posted this video. Don't miss it. Genius.
Yes that was Dr. Evil.
We MassPoliticalProfs tweet our blog posts on Twitter and look to the site for political goings-on.  It's often productive, we have some good exchanges with smart and passionate political partisans, we learn things from journalists, and it's fun. Sometimes though the sheer idiocy displayed on Twitter is mind-boggling; Wednesday was one of those days.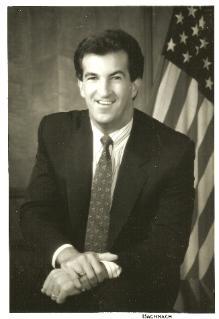 This is the weekend when the best of pols know in their gut whether the game is won or lost.  Those with the skill and fortitude will listen to their instincts.
For those who know Tuesday will be a sad night, I bring you the memory of 1988 and a 33-year-old loser named Joe Malone