Tag Archives:
6th Congressional District
It's hard to find a silver lining for the Massachusetts Republican party.  Not adopting the national GOP platform is certainly a start but when you miles behind, moving a few inches forward doesn't make you competitive.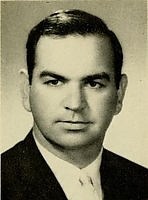 On Monday I wondered if the race in the 6th congressional district this year might resemble the elections of 1992 when Democratic incumbents were toppled due in no small measure to issues of corruption and scandal.
Today I a look at another possible model for an upset win on the North Shore: 1972.