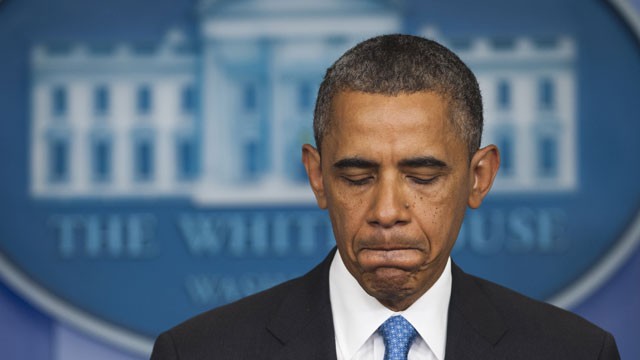 On a day to day basis, a President has two strengths: his use of his calendar—how he uses his time—and his choice of words.
Yesterday, President Obama made good use of both.
What is striking about the President's address in the White House briefing room is its conservatism.  If you only listened to the President's most strident critics over the past few years, you'd expect him to propose a Cabinet-level agency seeking invade our personal space with overzealous regulation in the pursuit of racial nirvana.
Instead the President acknowledged the limitations of federal power, the role of states and communities, the importance of individual responsibility, and the rule of law.
But he contextualized the death of Trayvon Martin in a way that he is uniquely qualified to do by virtue of his personal history and the office he holds.
It should be sobering for all of us to know that the man in the White House was asked to fetch a drink at a highbrow party the year before his election because his race made him stand out in a crowd.  That simply walking down a street might have been enough for someone to lock their car door in his presence.  Or that entering a department store was enough for security to be watchful.
These are elements of the President's history that he was right to share in the aftermath of the Zimmerman trial, the complexity of which the President also acknowledged.  He in no way impugned the integrity of the proceedings or the work of the jury.
Instead, his response was measured but powerful.  It was also hopeful and uplifting with the President noting that younger generations are better than his on the issue of race.
Some critics will lambast the President for injecting race into the conversation as if the history of which he spoke never existed or has been completely vanquished.  Many others will use his address to double down on a diversity agenda that is also an ideological one to which they demand complete fidelity.
Lost in that ensuing debate will be the point of a brief and eloquent address from the President.